The Rime, Outside at the Montauk Point Lighthouse
September 18 @ 6:30 pm

-

9:00 pm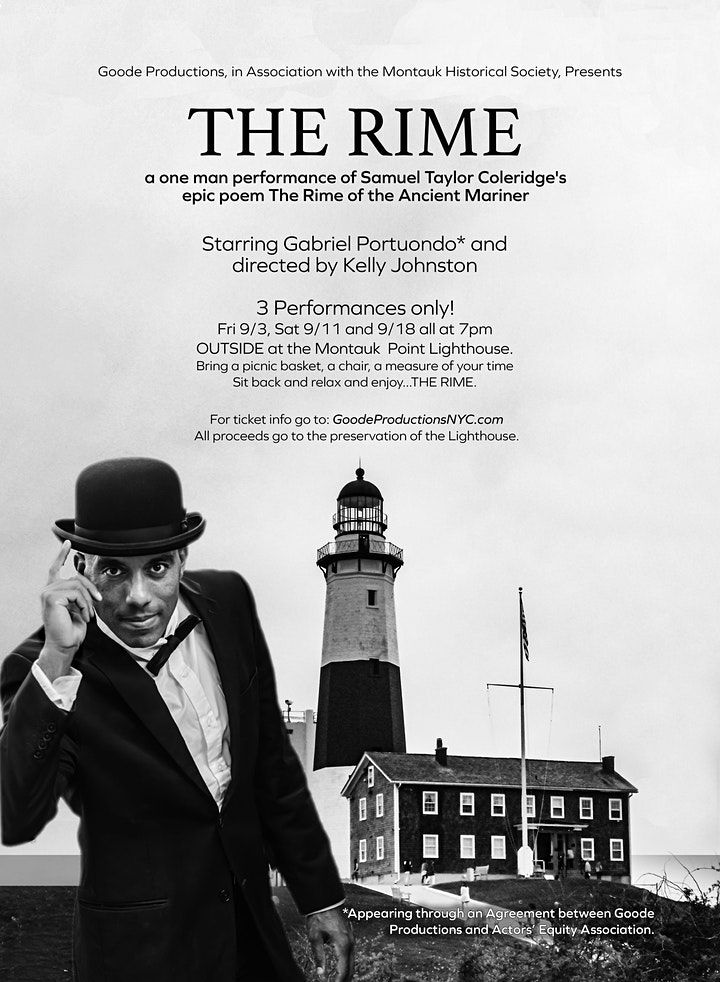 A spectacular one-man sunset interpretation of Samuel Taylor Coleridge's epic poem, THE RIME OF THE ANCIENT MARINER.  Please bring seating to the grounds of the lighthouse and sit back to enjoy this production.  Performances begin promptly at 7 pm.  See GoodeProductionsNYC.com for tickets.  Proceeds from ticket sales benefit the Montauk Point Lighthouse.
Bring a picnic basket, a chair, a measure of your time
Sit back, relax, and enjoy THE RIME.
More information at GoodeProductionsNYC.com
3 performances only: 9/3, 9/11, and 9/18. Reserve your Tickets for THE RIME ($25 at the door).