Bringing Magic to Montauk with Jenn Fowkes
Nothing brings a town together more than when there are plenty of opportunities for locals and visitors alike to get together, share the love for the community, interact, and have a good time in the place they call home. And thanks to The Montauk Chamber of Commerce Executive Director Jenn Fowkes, the East End is filled with year-round events in hopes to bring the community together. From live reindeer, to beach clean ups, to chowder contests, she puts her love for Montauk into each and every activation, so we had her walk us through a few of her favorites. Needless to say, there is never a dull moment no matter the time of year.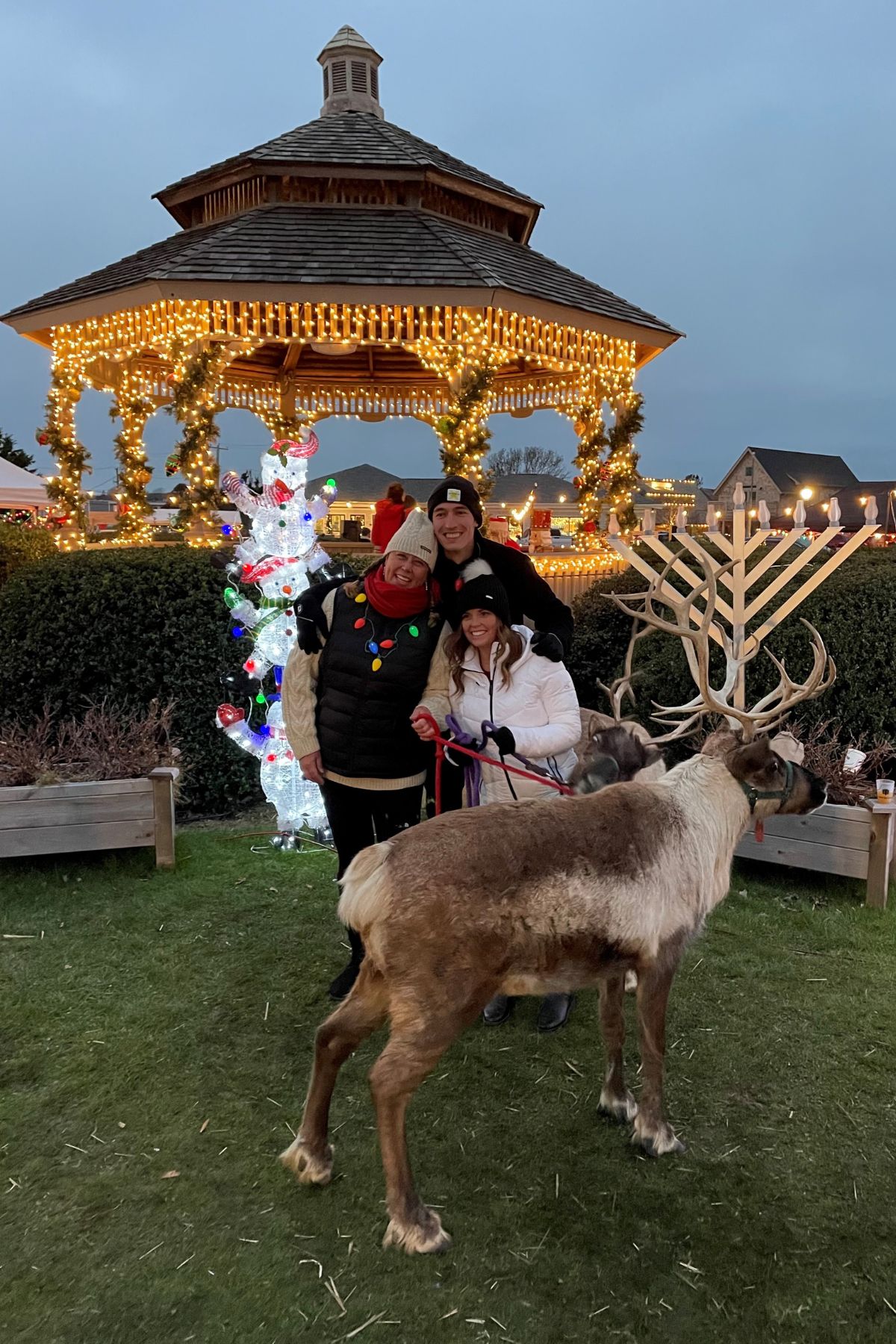 What was your draw to Montauk? / Why Montauk?
I probably sound like everyone else out here, but I have been coming to Montauk since I was 4 or 5. Every year, my dad would take one week off from his stressful NYC job, load us in the station wagon and drive us out to Montauk for a week of fun at the former Oceanside Hotel (now Hero Beach). Even after moving out here full time when I was 10, Montauk was always where we went to celebrate everything from birthdays, to anniversary celebrations, to good grades, college acceptances, engagements, marriages, children. When I had my kids, I dragged them out here as often as possible for hikes, dinners, beach days, and all of their celebratory events. To me, Montauk is unique for its combination of amazing nature, great restaurants, and fun bars. This really is something for everyone in Montauk.
In 2021, I was visiting my daughter at college in Knoxville, TN. Over lunch we were looking through the local newpaper's help-wanted ads (she was looking for a summer job). She found an ad for Executive Director of the Montauk Chamber of Commerce and flat out said "Mom. This is YOUR job. Think about it. Montauk. Planning events. You have to apply." And so I did—and the rest is history.
What's your favorite or most rewarding part of what you do?
I love bringing our visitors to Montauk and our local community together for our events. There is nothing like the feeling when it all comes together, you look around and see everyone having a great time and you realize—"Hey, we did it!"
And what is your favorite event you've put on in Montauk since you've been working with the Chamber?
Asking me to pick my favorite event is like asking me to pick my favorite child (they know who they are). I think my favorite recurring event is the Farmers Market. Every Thursday (this year beginning on May 11th and running through Columbus Day) 45-50 local vendors gather on our Green. 2022 was my first time running a Farmers Market, and I had no idea what to expect. With the help of a few veteran vendors, I figured out the best way to arrange the market, who to set up next to each other (and who to keep apart), where to place the cheese vendor (out of the direct sunlight!) and who has the best tomatoes. Every week was a new experience, and I got to get out of my office and spent time on the Green talking with our visitors and our local community.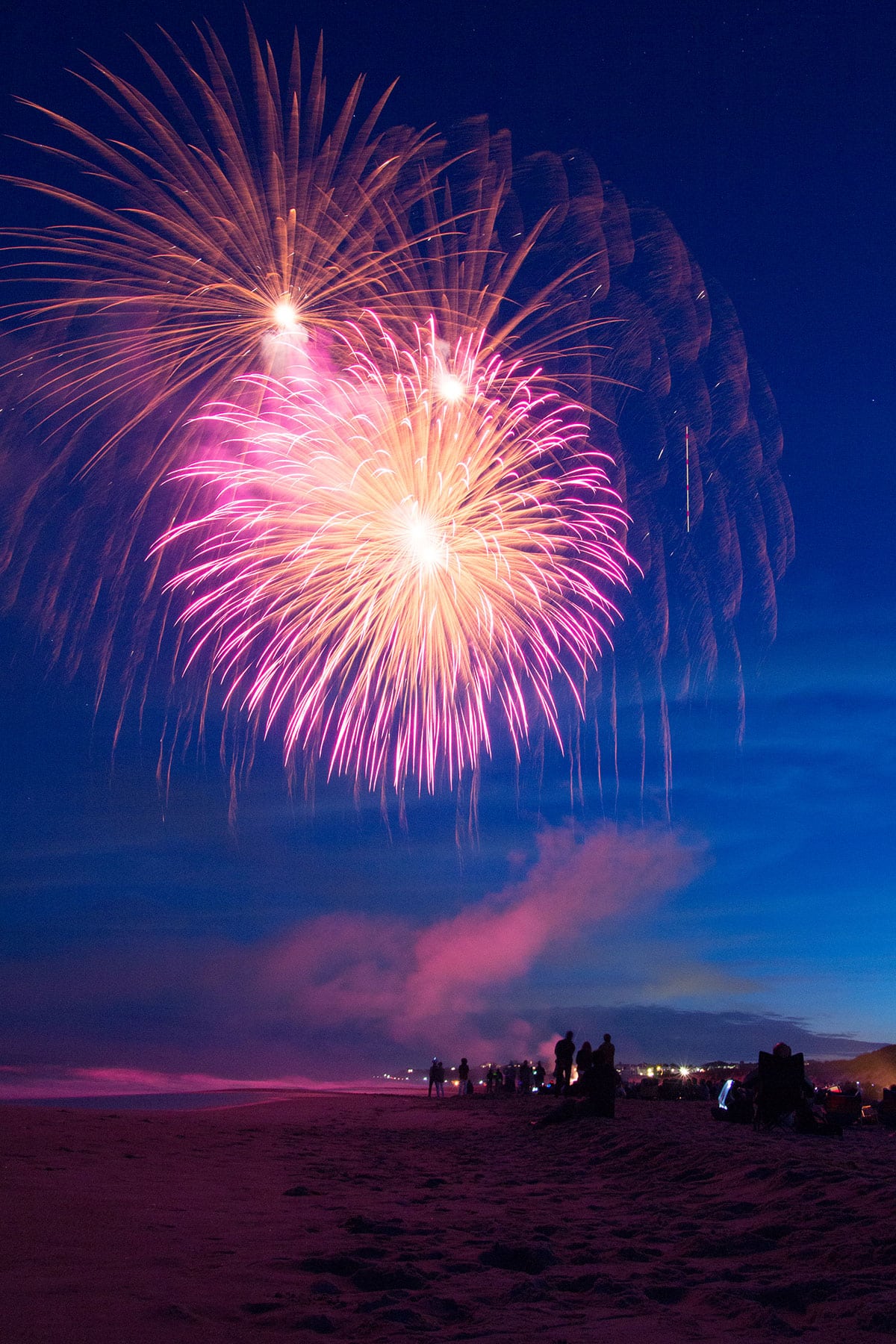 I guess I didn't realize that I would be the one organizing Fourth of July Fireworks for the town, and it really hit me when I met with the Grucci people the morning of the event. They asked who would be giving the official go-ahead for the display to start that evening. Not understanding what this meant, I asked for clarification. They said they wouldn't set off the first firework until they had my verbal approval that we were good to go. Since I would be on our Fireworks Cruise, they needed my phone number to call. On our way out of the harbor for the cruise I panicked—what if I didn't have cell service? What if they didn't have cell service? What if thousands of people had come out to Montauk for the fireworks and I messed it up somehow? Who even put me in charge of fireworks?? It all went off without a hitch, and watching the fireworks from aboard a boat out in Fort Pond Bay was just about the best thing ever.
But that was before I met the reindeer. Did you know we brought actual reindeer to Montauk for our first ever Magic of Montauk Holiday Fair? Back in September of 2022, in the midst of planning for our Fall Festival, our Assistant Executive Director, Mariah Miltier, brought up the idea of reindeer for the holidays. I must admit I looked at her as if she were insane and told her something like "If you can find reindeer to rent, we will find a way to get them here." I honestly thought she would never find reindeer (I will never underestimate her again). She found them. They arrived in a trailer early on a December morning. A mother-daughter reindeer duo, they were the sweetest creatures. We took them down to the beach! Biggest thrill EVER was walking the reindeer up Montauk Highway to the Green, and seeing the excitement on everyone's faces as we walked by. If you ever have the chance to be a reindeer handler, take it!
What are you most looking forward to for the rest of 2023 in Montauk?
I can't wait for all of our events—Farmers Markets, Concerts on the Green, Fireworks, Fall Fest, Magic of Montauk. I guess what I really mean is that I can't wait for everyone to experience all that Montauk has to offer.
But maybe what I am looking forward to most are my early morning swims before work.