Brewing a Beer with Vaughan Cutillo
If you've been to Montauk, you've likely seen or at least heard of Montauk Brewing Company. And hopefully you've had the chance to taste one. But maybe you've never had the pleasure of getting to know founder Vaughan Cutillo. Capturing the feeling of Montauk into every beer they brew, he and the team at Montauk Brewing Company have a lot in store in and beyond Montauk.
Tell us the brief history of Montauk Brewing Co.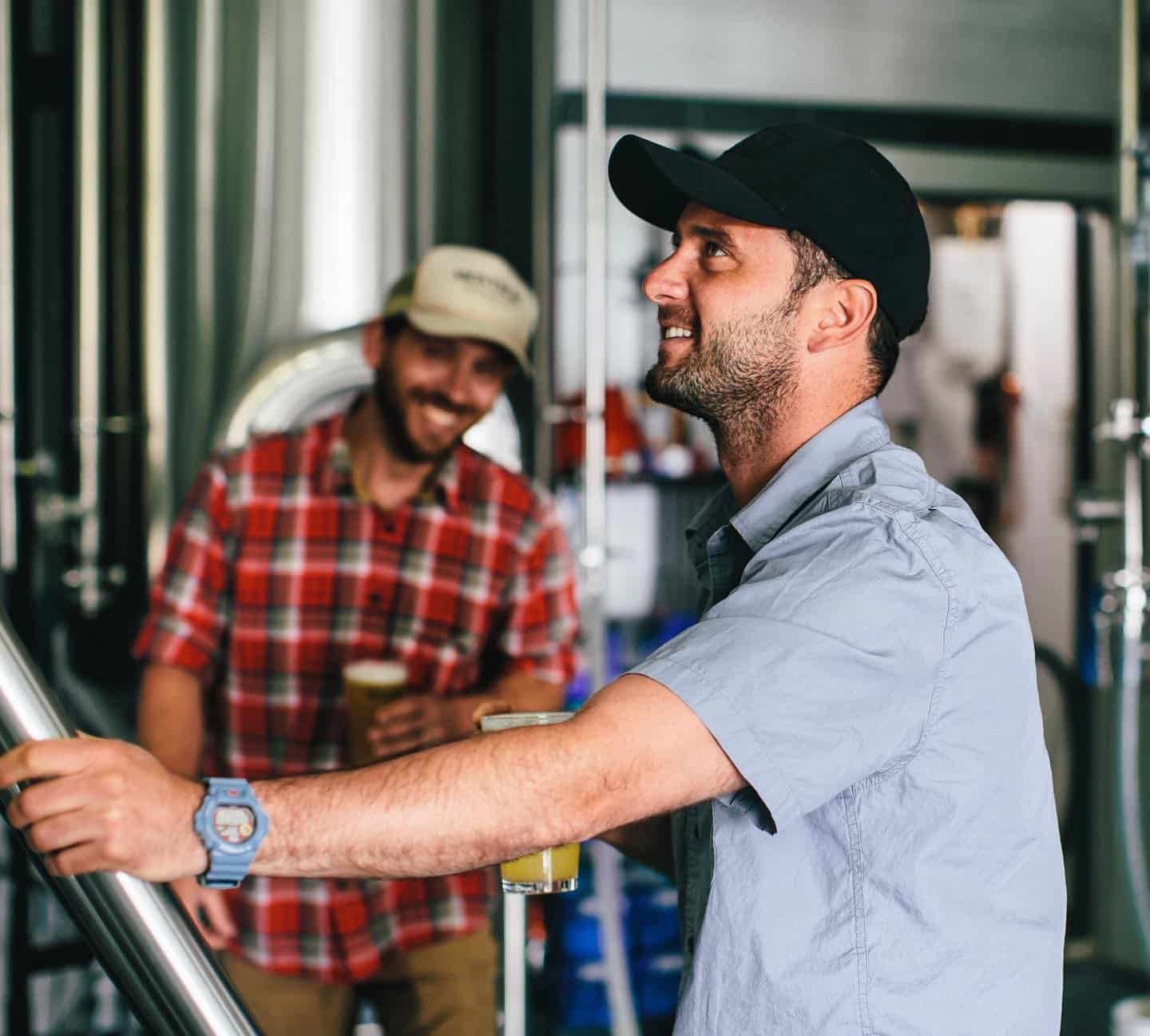 What began in 2012 as a basement brewing operation among longtime friends, Montauk Brewing Company has grown to embody the spirit of the town. We delivered our first hand filled kegs on bicycles to a couple of local bars. Although we have a sense of adventure and an active lifestyle, we are just as passionate about the simple pleasures in life. All of our beers honor this lifestyle. We invite you to Come As You Are and celebrate the No Frills Good Life with us at New York's easternmost brewery. The red Brew Barn is just steps from the surf—right where it belongs.
We know that the past year has brought a bunch of expansion opportunities. How does Montauk influence your brand everyday, even if it's present outside of Montauk?
The local community has, and always will be at the core of our success and we do everything we can to be good stewards of the town as we open new markets. Montauk is a very special place and it's our home, so we focus on bringing the beach lifestyle aspect of Montauk to all of our new markets. It has been amazing to see Montauk resonate with fans and new customers in places that are hundreds and thousands of miles away and in new states. There seems to be a true sense of Montauk nostalgia for a lot of our fans throughout the northeast. It might be at a bar in Buffalo, or at a retailer in Philly where the name Montauk reminds them of a special time they visited the town with family.
What's your favorite way to spend the day out East?
I try to spend as much time outside as possible. It might be a day at the beach, a swim in the ocean, a hike in Hither Woods or just a walk to hunt for beach glass at Gin Beach with my wife and our dog. These moments give me a lot of joy and keep my creativity flowing as we expand the business. The brewery is right in the heart of Montauk so I always try to pop in to see friends over a fresh pint too.
If you were on a desert island, what food from Montauk would you bring and which Montauk Brew Co. beer would you bring and why?
I would imagine there'd be plenty of fresh seafood to enjoy on this desert island you speak of, but still, Montauk is all about locally caught fish so I'd have to have some of that. All the restaurants do such a great job and let the food speak for itself. My go-to Montauk brew is definitely Wave Chaser IPA—the purple one. It's approachable and delicious and doesn't hurt that it's the #1 IPA in Metro NY!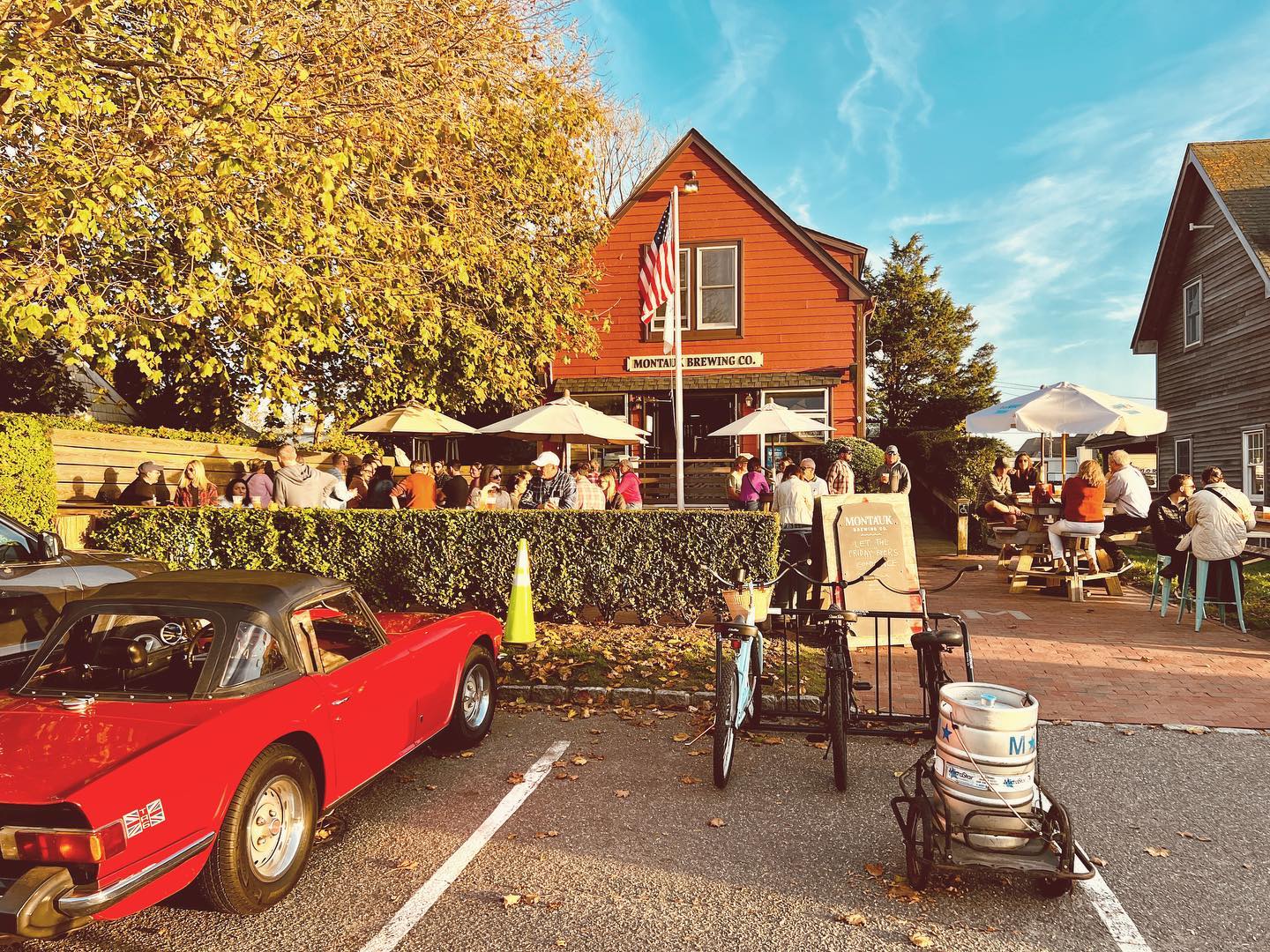 Favorite memory of Montauk ever.
There's no one single moment. I just truly love this town. It's a special place and has been filled with 38 years of the best moments. I'd expect to continue making some special ones as long as I'm here.
The most rewarding thing about making beer?
Montauk Brewing Company started as a home-brew operation in my basement and it's catapulted into a top selling craft brand in the country. I'm honored to be able to share the Montauk spirit with new fans over cold beers across Long Island, New York and now even beyond. Seeing a stranger order one of our beers at a bar somewhere far from home never gets old. I take a lot of pride in how we got started and I'm so honored to have our community's support.
What is Montauk to you?
Montauk really is a unique place. It's all about living the No Frills Good Life. There aren't many places in the world where a hedge fund billionaire, a celebrity, and a local fisherman could be together sharing stories over cold beers in a taproom and be on the same level, the same playing field. People come from all over to avoid being seen. You can hide out here and just enjoy yourself. That to me is Montauk.